A catastrophic injury is a severe injury to the spine, spinal cord, brain, or skull. It can also include the loss of a limb, severe burns, or a severely damaged organ. These injuries can happen as a result of a number of personal injury accidents, including auto accidents, slip and falls, motorcycle accidents, and pedestrian accidents. Catastrophic injuries are generally permanent or long-term and affect the injured person for the rest of his or her life. More often than not, these traumatic injuries leave a devastating emotional and financial imprint on the victim's entire family as well. Because of the high financial costs associated with a catastrophic injury, it is important to hire an experienced personal injury attorney who has experience and a proven track record of success handling these types of cases. It is crucial that you or your loved one receive the financial compensation their injuries deserve.
What makes catastrophic injuries different from other personal injuries is the amount of physical, emotional, and financial devastation they can cause. When an innocent accident victim is facing a lifetime of assisted care, physical and emotional therapy, follow-up surgeries, and more, it is often impossible to move forward without the help of a supportive family as well as financial compensation from the person or entity who caused the injury.
What Are My Options After A Catastrophic Injury?
When a person sustains a catastrophic injury as a result of another person or business's negligence, California law is on  your side. An accident victim should not be forced to pick up the pieces left by a reckless driver or other individual, as the on-going complications and challenges may be costly. For example, a person with a spinal injury may be permanently paralyzed, and may require full-time, lifelong care. A person with a brain or head injury may never be able to care for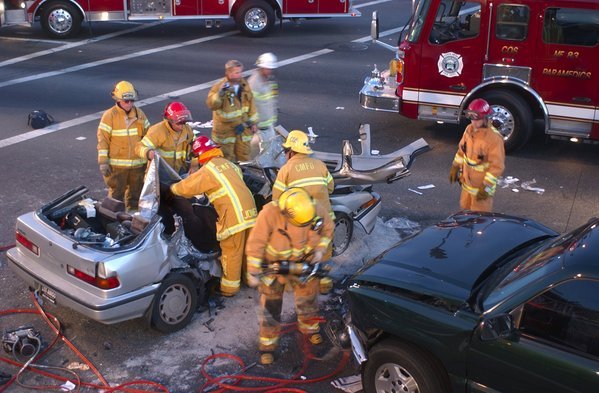 themselves, and may lose most of their cognitive ability. The right personal injury attorney will fight on your behalf for the financial compensation you rightfully deserve.
Catastrophic injury cases are often much more complex than other types of personal injury case, requiring numerous medical opinions, research, investigation into the injury, and more. In order to determine how much financial compensation is fair and just for a catastrophic injury victim, the attorney must be able to show the jury the life expectancy of the injured person, how much care he or she will need, what type of rehabilitation or additional surgeries are necessary, and how much pain he or she will continue to suffer. The attorney will also look into the impact on the accident victim's family as a result of the injury.
For more information on catastrophic injuries and how to file a personal injury lawsuit that allows you to obtain the financial compensation your injuries deserve, please contact personal injury attorney Barry P. Goldberg today.