Brain Injury Law Firm Woodland Hills, CA Residents Trust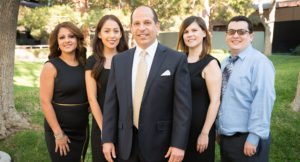 Brain injuries can change the way a person thinks, talks, behaves, or moves. They can be sudden or happen over time, as in the case of traumatic blows to the head while playing sports. Many brain injuries are not obvious the casual observer which is why they are often referred to as a silent or invisible injury.
If your loved one has suffered a brain injury, you likely understand the emotional, financial, and physical impact it can have on him or her, as well as the entire family. Sometimes, a full recovery will never be possible and in other scenarios, it will take years of rehabilitation and medical procedures. Everyone close to the injured person will in some way be affected.
Our brain injury law firm was founded to help people just like you. We are dedicated to our clients and ready to provide strong legal representation for victims, survivors, and family members of a brain injury. Although we cannot undo an injury, we have the knowledge and skill necessary to recover settlements and verdicts that might ease the financial strain you are facing. To learn more now, please call Barry P. Goldberg, A Professional Law Corporation to speak directly with a brain injury lawyer.
The Silent Injury
The brain is vital to a proper functioning of the body, yet it is also very fragile. Even a minor injury with no visible symptoms could cause life-changing brain damage. Injuries can happen after a slip and fall, while playing sports, during a martial arts fight, in an accident, or any other scenario. It is also possible for a separate medical injury to cause a loss of blood flow to the brain; thereby, result in brain damage. Symptoms of a brain injury could include:
Nausea
Persistent headache
Cognitive problems
Memory loss
Confusion
Change in personality
Mood swings
Depression
Vision problems
If you notice any of the following, or any other symptom that may not seem right, you should seek medical help immediately.
Why Choose Us to Be Your Brain Injury Law Firm
Choosing the right lawyer can make a huge difference in the outcome of your case, and overall future. To ensure your loved one has the best opportunity to recover after a brain injury, you should want someone who has your interests in mind. By retaining the legal expertise of Barry P. Goldberg, A Professional Law Corporation, you can know that your case is in good hands. We will be able to manage the onslaught of insurance paperwork and any actual communication with the insurance adjusters. Our brain injury law firm will review your medical records and consult doctors for expert opinions on what prospective treatment may be required. Rest assured, we seek maximum damages that can cover your expenses now and in the future.
Get the Help You Need Today

If your family member has suffered a traumatic brain injury, we want to help. As brain injury lawyers who know the laws as well as the recovery process, we have recovered millions in damages for victims like you. Call our brain injury law firm Woodland Hills, CA clients recommend today.